DIVE EQUIPMENT SERVICE SPECIAL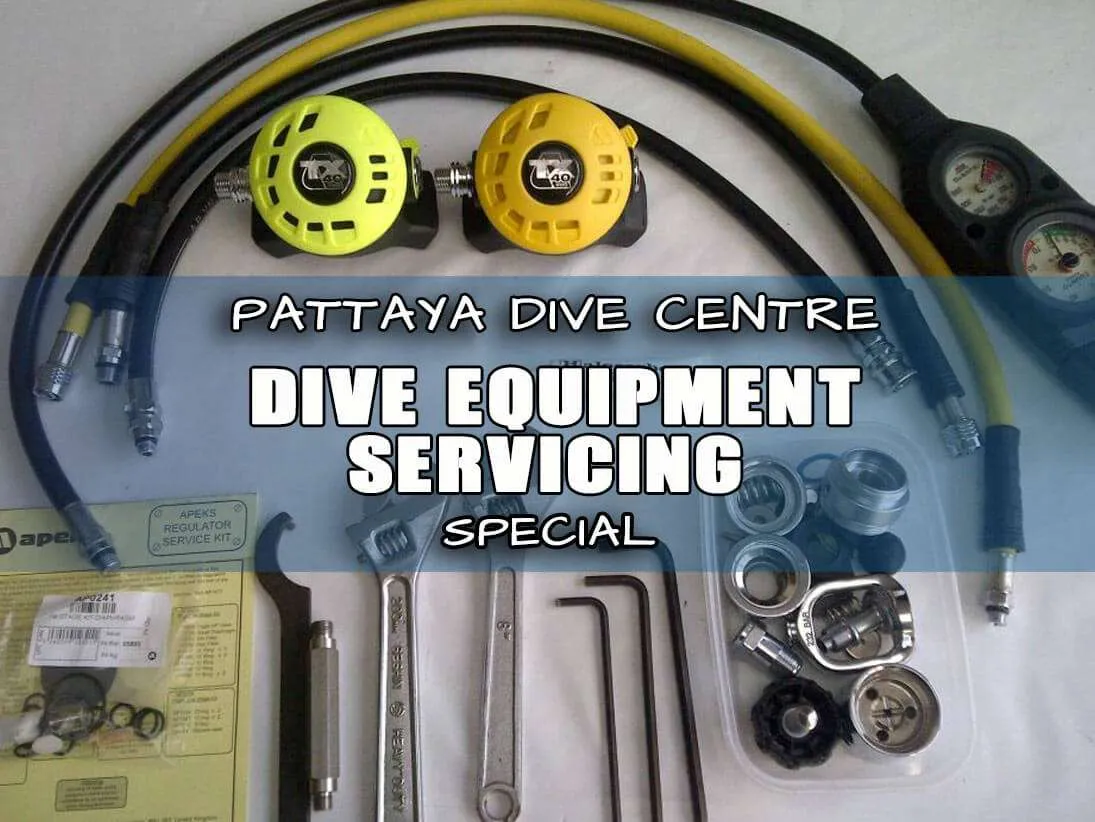 Regulator and Dive Equipment Servicing Special
During our down time at the Pattaya Dive Centre whilst the COVID restrictions apply we have used our time well for some extra servicing!
To keep us busy and make sure you are all ready for scuba diving once we get the green light, we will give you a 20% discount on all your dive equipment servicing (labour only).
What Dive Equipment Do You Service?
We can offer you servicing on most brands of scuba regulators such as: Scubapro, Apex, Aqualung and Mares.
We can also service and repair BCDs, Scuba Tanks, Valves, compressors.
We offer Tank Visual inspection, required every year and Hydro testing every 3 years in Thailand.
1. It is recommended to service your Regulator Annually if you do 1 – 50 dives a year.
2. If you do 50 – 100 dives a year you should consider shorter intervals for servicing your regulators.
3. If you are in the 100 plus dives per year, you should think about servicing your regulators two times a year.
4. It is also a warranty issue that the owner has a professional service at least once a year.
5. O-rings will harden and affect the sealing capabilities of your dive equipment.
Please Remember this is life support equipment.
Trade enquires welcome.
Contact Dave @ Dive Right Co LTD Regulator Service In Pattaya