FREE PADI Instructor course Thailand Are You Crazy, We Must Be! Check Out This Limited Special Offer Package Now!
Why Would You Give PADI Instructor Course Away Free?
It's true!  Pattaya Dive Center is offering a FREE PADI IDC (Instructor Development Course) in an incredible low season special offer. But we are NOT crazy! We have a good 25year reputation in the dive industry and we have achieved long term success through our divers and dive master /  instructor candidates. Realizing you are living In Thailand working as a dive instructor is an amazing feeling to wake up in the morning to, we want to pass this feeling on! For the right people we have opportunities for you to live and work in Thailand.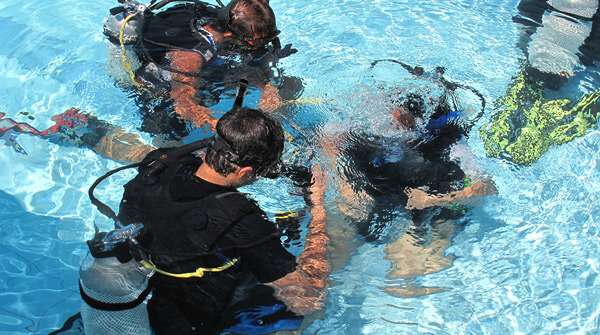 Where Can I Get My FREE PADI Instructor Course?
The blues skys and warm waters of Pattaya are located just 2hrs from Bangkok, and around 7 islands of the coast here,  the premier PADI 5star Instructor development center,  Pattaya Dive Center  teach people every day and show them what diving Pattaya is all about; from turtles to try dives,  open water courses to seahorse hunting, dive master training to shipwreck exploring , and of course, PADI instructor courses.
Pattaya (Thai: พัทยา ) sometimes called Phatthaya  which comes from the name of the SW wind blowing to the NE when the rainy season starts. Once only a small fishing village until the 1960s, Pattaya began to develop beyond the American servicemen first began visiting Pattaya. Nowadays, Pattaya has quickly become the hottest alternative to Bangkok in its a popular beach resort attracting more than 4 million visitors a year to its resorts, hotels and retail stores, including Asia's largest beachfront shopping mall, the CentralFestival Pattaya Beach Mall and hotel (Hilton) on Beach Rd in central Pattaya.
This place is perfect for professional dive instructors to train and live as it has EVERYTHING you could ever need and the cost of living here is also much cheaper to other places in southern Thailand or on islands.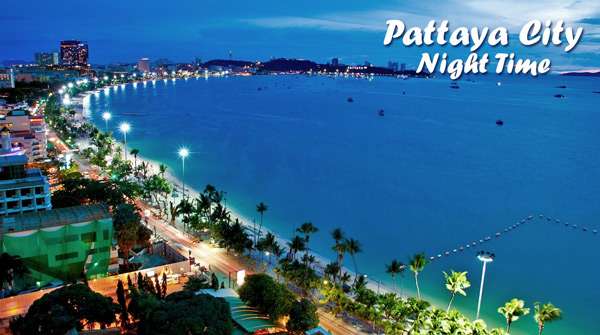 Ok, I'm Interested, How Do I Get My FREE IDC Thailand?
To get your PADI IDC Thailand free of charge, simply sign up for this incredible IDC package now before all the spaces are taken! To qualify for this amazing offer, you must be a PADI Dive Master (or equivalent agency) with at least 100 logged dives, and have held your Open Water diver level certification for at least 6 months.
When is this FREE PADI Instructor Course?
Below are the scheduled dates for our PADI Instructor Courses. The start date signifies the first day of the IDC and the last date signifies the final day of your PADI Instructor evaluations referred to as Your PADI IE. The courses may only be conducted at these set times since the IDC is finished by a representative from PADI flying to Pattaya to make the final evaluation of your skills.
MAY IE – 25 April – 12 May 2016
JULY IE – 20 June – 7 July 2016
​SEPT IE – 15 Aug – 01 Sept 2016
NOV IE – 17 October – 3 November 2016
What's Included In this Low Season IDC Package Offer?
Instructor Development  Prep Course
Instructor level knowledge Development
Standards & Procedures
Physics
Dive Table theory
Skills and Environment
Physiology and Equipment.
Pre assessment exams on both Theory and Standards & Procedures.
Rescue assessment.
Confined water skills workshop all 24 skills.
EFR Instructor course 2 days with manual
FREE PADI IDC Instructor Development Course
PADI IDC Training Materials
2 Specialty Instructor ratings Enriched Air Nitrox & Emergency O2 Provider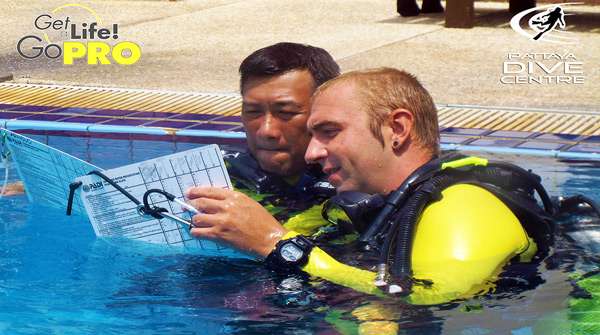 How Much & What Conditions?
Normal Price

106,750

 Save 39,000 THB
Low Season Special Offer Price ONLY  67,750THB
Sign up for this Package NOW Offers closes October 1st 2016 to qualify for the free IDC.
This offer in VERY HIGH Demand and is LIMITED to the first 10 candidates to apply.
We GARANTEE you pass the IE if for any reason you don't we will pay for your next IE. Conditions apply.