Our Thailand Travel Tips have to begin with arrival, Usually this will be when you Land in Suvarnabhumi Airport (BKK). (All Domestic / International Flights are arriving and departing from here.) You will be met by a new and modern airport of grand design from where you can choose to commute to one of Thailand's nearest major city's of either Pattaya or Bangkok. Your Scuba Diving Holiday has just begun!
You may find it best to make pre arrangements on your transfers from the airport to you hotel however if you dont you do many options available on site at Suvarnabhumi Airport in ways of either taxi, train or bus services.
By bus:
If your backpacking across Thailand, already in Bangkok or looking to save a little bit of money the public buses (air-conditioned) leave every 30 minutes from Bangkok's eastern bus terminal in Sukhumvit Road at the junction of Soi Ekamai (Soi 63). You can get on either a slow bus or a faster bus.. the faster bus takes little over 1.5hrs where by the other journeys to Pattaya in around three hours. and cost very little more at around 120 baht.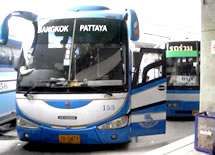 Top of Thailand Travel Tips is too recommend the direct bus service from Suvarnabhumi Airport to Pattaya if your scuba diving. There really no point in spending a night in Bangok unless you have time there or a guide. Pattaya has everything you need and is a much easier place to navigate and get to know. The bus runs daily from 06.30 am. to 07.00 pm at the airport. You can simply just follow the signs in the airport to the bus station. More information on the service can be obtained at the Public Transportation Centre at Suvarnabhumi International Airport if you need it, Tel: 02-134-4099, 02-132-9171.
The journey from the bus terminal to the city center continues onboard one of the local taxi-buses which wait at the terminal. Fares are paid at the destinations and the buses are stopped by ringing a bell. The return journey to the bus terminal is, oddly, double the price as the outward trip.
By train: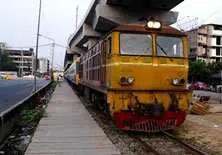 Not top of my Thailand Travel Tips unless you like the very long and slow scenic route! First it involved traveling into Bangkok itself then on Mondays to Fridays, from Hua Lamphong Train Station, a 3rd class non-air conditioned train departs at 06.55 am and arrives at Pattaya station at 10.34 am. It then continues onwards to Sattahip. From Pattaya to Bangkok, the train arrives at Pattaya Station at 02.21 pm. and terminates in Bangkok at 06.25 pm. There is advanced booking available. however we would stress this option may depart on an irregular basis and is the longest of all travel options! If you love trains… and we mean REALLY love trains this adventure may suit you, but for most this option is best well avoided.

By air: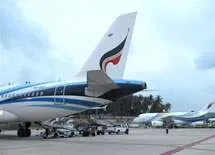 Pattaya Airport, oh yes Pattaya has an airport also, kind of. Its actually called U- Tapao Airport, which is located about 1hr drive from the city. As yet there is only a rather unorganized skeleton service running between Bangkok and U-Tapao International airport, with only a few flights a week. These flights are also not considered scheduled flights as there is no fixed timetable; the reality is your best just flying to Suvarnabhumi Airport (BKK) and transferring by land direct to Pattaya from there.  To fly onward to U-Tapao would take you 45 min's flight the remaining one hour, 40 km, journey to Pattaya. which already puts you in the same travel time frame as getting off the plane is BKK and jumping into a taxi directly. However if your travelling within Thailand or find this airport more convenient that BKK for updated information and flight prices contact Bangkok Airways: Bangkok office tel. (02) 2293456/ fax (02) 2293450; Samui airport office, tel.(077) 425011-4; email reservation@bangkokair.co.th
By Car: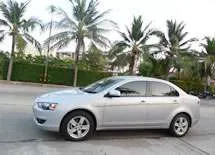 My Top Thailand Travel Tips is by far the say get a Taxi! Its the easiest and quickest way to get to Pattaya and most of THailand in fact.  It is advisable to access Pattaya by Taxi where possible because the Sukhumvit Road leading from Bangkok to Pattaya, can be a treacherous drive and unless visitors are familiar with Thai driving style, it is best avoided! We advise jumping straight in a Taxi at BKK Airport a average price for this journey is approx 1,500 baht at the airport. The journey back to the Airport should usually cost you cost only around 1000 baht.
If you want to drive your self, cars can be hired through the airport and all the major hotels in Bangkok . For additional information contact the Tourism Authority of Thailand, tel. (038) 427667 / fax (038) 429113.
Once you Arrive in Pattaya you will find Pattaya Dive Centre here