About Pattaya Dive Center 5 Star IDC Pattaya Beach Thailand
Our Pattaya Dive Center, written more commonly as Pattaya Dive Centre, is very easy to find as we are located between Soi 10 and 11 in the centre of Pattaya City, right on the Pattaya beach front road. We are the longest established dive center here on the beach front, and have been in the same location for the past 20 years. We are English owned and operated by PADI Master Instructor; David Wright who has more than 25 years of experience in the dive industry. In Fact Dave taught quite a few of the other Pattaya dive center owners to dive themselves!
Why Choose Pattaya Dive Center For Diving Thailand?

As the Longest Established Beach Road PADI 5Star Dive Center, we set our standards to the highest. We do our very best to provide a safe and fun experience, whilst providing the kind service you would expect from a PADI 5 Star Facility Dive Center.

Friendly and Professional Staff
Expert Local Diving Knowledge
3 Excellent Boats and Captains
High Quality Rental Gear (Last replaced 2015)
On Site Scuba Equipment Service center

All Levels of PADI Courses
Top Brand Supplier and Dealer
On Site/Boat Certified Clean Air Facilities
Nitrox EANx Gas Blending Facility
Trimix Technical Gas Blending on site
About Our Dive Professionals
Our Dive masters and scuba diving Instructors are all PADI professionals. Certified to the highest levels, they are experts in emergency first response and are trained in providing emergency oxygen which all of our dive boats are well supplied with. We also have in house, fully trained and licensed A.S.S.E.T equipment specialists and gas blenders, as well as a dive technicians workshop and mixed gas blending facility so we can also offer enriched air Nitrox (EANx) gas and technical Trimix mixed gas diving blends along side equipment maintenance. This is all under one roof, on site here at the Pattaya Dive Center.
Our Dive Shop sales staff are all Thai nationals, are divers themselves, fluent in English and have a comprehensive knowledge of our dive equipment, dive courses and dive trips we provide, not to mention an uncanny ability to remember our customers faces and names.
We also have 3 of the best custom build dive boats in Pattaya,
Nautigirl Dive Boat
Sirens of the Deep Dive Boat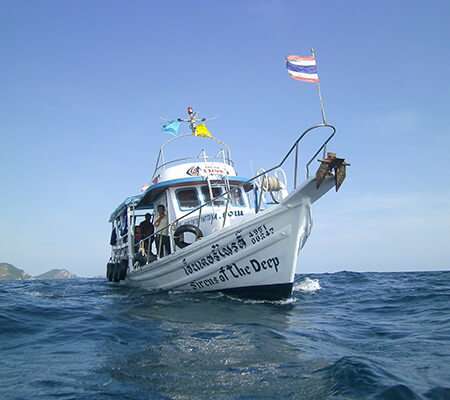 Boosba II Dive Boat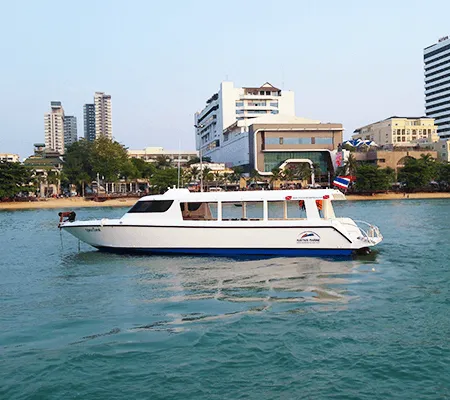 Our Aim To you
Our Dive Team prides itself on aiming to create a safe, friendly, fun dive environment whilst trying to meet your personal needs and giving you the best possible choice. Whether you are a first time diver or a seasoned diving professional we welcome and work hard to meet the needs of everyone, We have multiple professionals & experienced instructors to ensure we can offer maximum instructor contact whether you are learning or looking for expertly guided dive tours.