Why Learn To Dive In Thailand?
Why Choose Pattaya Dive Centre?
We have being committed to the PADI diver training program for over 20 years during which time we have enjoyed helping thousands to learn to dive. Scuba to us isn't a job, its our passion!

As a PADI 5Star IDC Dive Centre, we pride ourselves on giving you the best attention and guidance whether you are a first time or experienced diver. We provide quality, well maintained scuba dive equipment and 1st class experienced instructors ready to train the full range of PADI diving courses available.
Worried About Safety? Dont be.. Scuba is a perfectly safe activity, sure, going underwater may have inherent dangers but with correct training, expert guidance you really don't need to be worried.
In the extremely unlikely event we had any issues our PADI Instructors are fully trained Rescue divers, experienced in dealing with emergency situations and all carry an up to date Emergency Responder First Aid and Oxygen use certificate.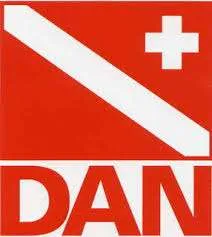 We are Pattaya Dive Centre support DAN Asia-Pacific (DAN AP). The Divers Alert Network (DAN) is a global network of not-for-profit, member-based, dive safety organisations working for the safety of all divers through education, research and training. Also Our Dive Boats are fully equipped to international safety standards. Not many dive boats in Thailand can say that.
---
Who Are PADI?

(

Professional Association of Diving Instructors)
PADI are the worlds largest diver training agency and certify more people to dive each year than anyone else, not only in Thailand, but around the world.
PADI Divers carry the most respected and sought after scuba credentials in the world. No matter where you choose to dive, your PADI scuba certification card  will be recognized and accepted. In fact, on most scuba diving adventures you'll be surrounded by other PADI Divers who made the same certification choice you did – to train with the world's largest and most respected scuba diving training organization.
With more than 133,500 PADI Professionals and more than 6,000 PADI Dive Shops and Resorts operating in more than 180 countries and territories you will be joining the largest scuba family on the planet!
---
Who Can Learn To Dive? Is Scuba Diving Difficult?
Anyone in reasonable good health and over 10 years old can learn to dive and get a certified dive license. Scuba diving isnt difficult, anyone can follow the basic and simple safety guidelines and be taught how to become a safe proficient PADI scuba diver or Junior Diver, whilst under the close supervision of one of our fully trained, experienced PADI dive instructors.
Your Training and Education
Meet New People, Learn New Skills, Discover New Places! when you become a scuba diver and join the scuba family you do so to embark on an adventure! Dont forget this! Whether you are already certified or not take a look at the chart on the right and you will see there are many courses to get involved in giving you the chance to gain experience and build your skills as you go.
Don't stop with your first certification! You may have your scuba dive license once you complete open water but the best teacher is experience and getting involved in more courses WILL improve your diving skills and open new opportunities within your diving.
---