WE ARE A GREEN FINS DIVE CENTER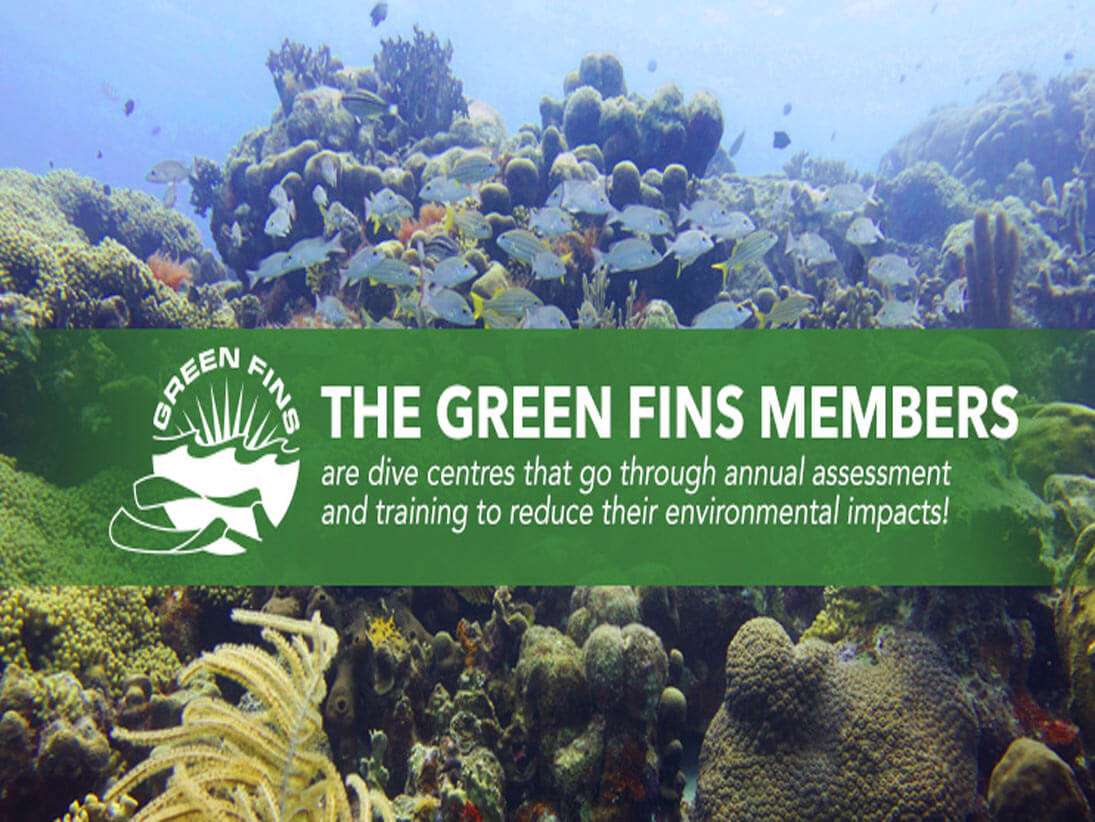 Green Fins Dive Center Pattaya Thailand
It's been nearly a year now since Pattaya Dive Center took on the Green Fins Dive Center approach. Of course as avid dive professionals we have always tried to make conservation and marine protection our highest priority but it was a pleasure to join up with Green Fins and receive their support in helping us up our game and take an even more proactive approach to Marine conservation.
What is Green Fins All About?
Green Fins was originally started by the United Nations Environmental Programme (UNEP) and its purpose was to raise public awareness and management practices that go towards reducing damage to coral reefs and reduce unsustainable tourism practices.
Green Fins is all about helping dive centres and snorkel operators and even local communities to work together to reduce their environmental impacts.
We Adhere to Green Fins Code Of Conduct
The Code of Conduct consists of 15 points, All of which aim towards environmental threats posed by the tourism industry. Green Fins members like our selves, receive the training and the tools to promote environmental awareness, tapping into the tourists and the diving community, which is shifting more and more towards eco-friendly initiatives as a result of the demand from the consumer.
We are very proud to be a Green Fins dive centre, and look forward to continuing our work together to tackle local environmental threats to protect our local coral reefs and marine ecosystem.
Look for Our Conservation Practices from Greenfins to follow whilst scuba diving or snorkeling with us.
You will see info on our boats as a helpful reminder to follow these practices to preserve the marine environment for future generations.