SCUBA DIVER LIFE STORIES - PATH OF THE MASTER DIVER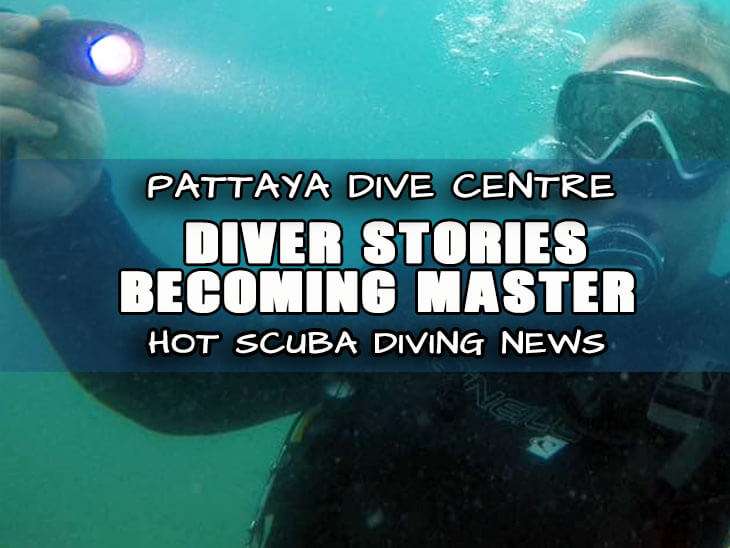 SCUBA DIVER LIFE STORIES FROM PATTAYA THAILAND.
THE ROAD TO BECOMING A MASTER
Welcome to this edition of Scuba Diver Life Stories, this month we catch up with Darren Bowskill who recently reached the pinnacle of his recreational diver training in becoming a Master Diver.
As Scuba Addicts, we all know too well the allure of the sea and its power to be spell us with its underwater wonders but each every diver has their own wonders, their own experience of this attraction. Here is Darren's account of his love for the underwater world and his journey to getting is MSD, Master Scuba Diver Rating.
Q: Where and When did you first try/start scuba diving?
A: I first started diving back in 2005 when i booked a trip to the Maldives specifically to do my open water course.
Q1 : What made you want to become a scuba diver?
A:  I had always been snorkelling on holidays around the Caribbean  , Egypt and Maldives and have always felt drawn towards the ocean . There is such a diversity of life under the ocean and some truly amazing coral reefs which most don't get to see or experience.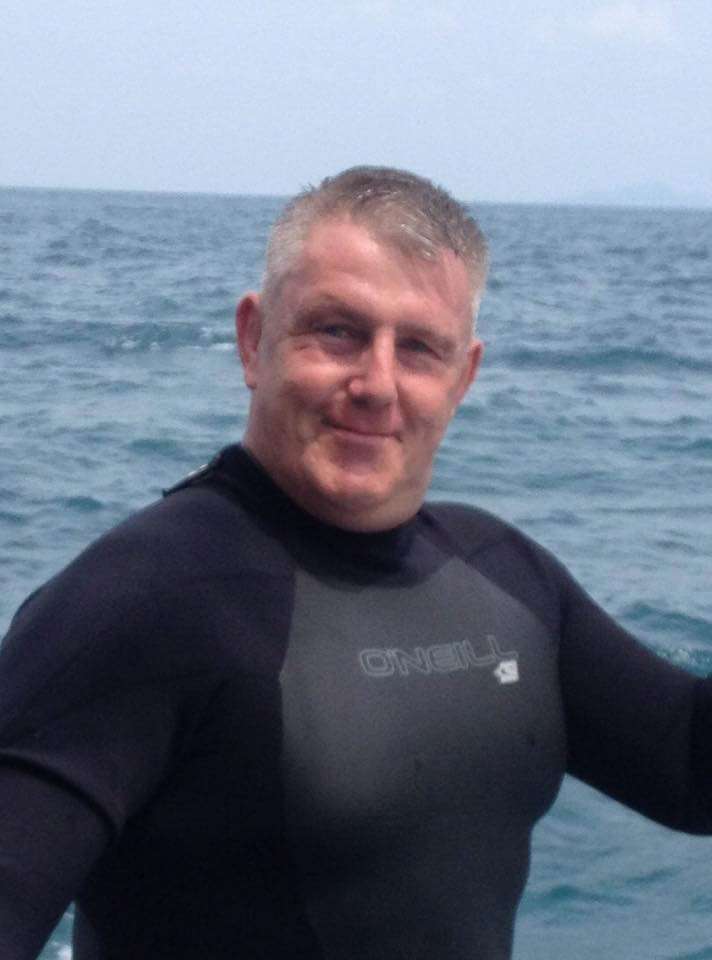 Q1 : How long have you been scuba diving?
A: I've been scuba diving since 2005
Q1 : How Many Dives Do you have?
A: Not as many as i should have as career took president and for many years which took me away from a passion i have I have always had and wanted with diving. So i have only got 65 as i  really only got back into scuba in the last 12 months and I'm trying to catch up with what i have missed for so long.
Q1 : Do you have a most memorable dive?
A:  yes I do , i was extremely fortunate when I did my open water course in the Maldives that i got to dive and see my first ever whale shark and got to run my hand down its side as it swam by. On the same course i encountered manta rays , turtles and my first ever shark . The most amazing diving and have never been as lucky since , i couldn't believe it to be honest and my instructor and the others on the boat all said the same that i was so lucky to have seen so much on my first introduction into the dive world and wow was they so right .
Q1 : Do You have any Pattaya Dive Stories to tell?
A:  I love diving in Pattaya and especially with PDC but there are so many stories to tell as everyday out on the boat has its amazing memories and i enjoy the whole experience. But there was one  recently but its a private joke between me and a great friend and dive buddy " Arnold Yap "  and diver buddys Frank Hamm and Eve smith.
Clear signals. Go down to 3m wait for 2 mins then surface to the boat. only they know my Pain 555
Q1 : What Speciality Courses Did you get on your way to becoming  a Master Diver?
A: Specialities i passed on my way to master diver where the ones that i thought would benefit me the most in my preferred diving environments of wreck diving. So i went with certifications in wreck diver, deep diver, enriched air diver , peak performance buoyancy all of which help with controlled dives on and in wreck penetration . But also i completed rescue diver, first responder and emergency oxygen which fulfil a passion of wanting to maintain a safe diving environment , i believe all of which help in making the Most out of  everyday on the dive boat and give reassurance to the less experienced on the boat that somebody is there to keep them safe and that's me that gets to do that and i love it its a huge responsibility which gives me great satisfaction.
Q1 : What is your next dive certification in mind?
A: My next certification is Divemaster which i have already started studying for but will be doing in august with PDC. Then next year I'm looking forward to starting down the instructor Route.
Q1 : What's is your favourite aquatic animal? Is there a reason why?
A: I have a couple of favourites to be honest but  do love the turtles i find them amazing and have been lucky diving in Pattaya to have spent time diving along side a few for a couple of mins but my all-time is the whale shark which i first had my most memorable on my open water course." A true amazing spectacle of the ocean ".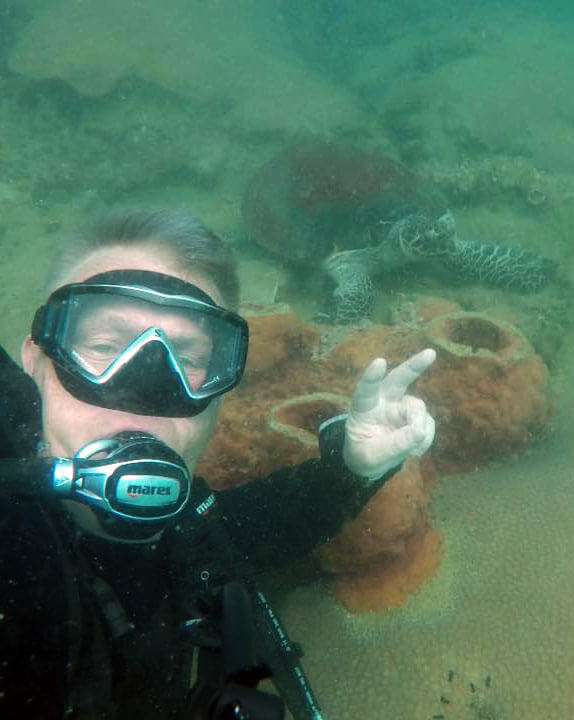 Q1 : If you could bestow 3 tips to less experienced divers, what would they be?
A: My 3 tips would be;
1. Dive well within your parameters of experience and the conditions .
2. Always dive conservatively and put you and your dive buddy's safety first.
3.  Always follow tips 1 & 2 then relax , breath and enjoy the moment because there is nothing  else like it when you get to enjoy the wonders of the ocean and being able to continuously return to it by diving safely.
Q1 : As Master Diver, What would say is one of the most important qualities in a dive buddy?
A: For me the most important quality in a dive buddy is there attitude . A conscientious diver is aware of his and his buddy's surroundings and conditions . Safety is the most important thing there is and it gives you the chance to continually keep returning to the ocean and get the most out of every dive.
From myself and all the PDC dive crew, thanks for sharing your scuba diver story with us! Congratulations on your achievement of becoming a Master Diver and we cant wait for your return to get the Dive master Training underway!
If you're reading this and are thinking, What do I need to do to Become a Master Diver? You can read all about right here. Until next time everyone, Live, Love, Dive!