DIVE SAFE GUIDE TO SCUBA DIVING INSURANCE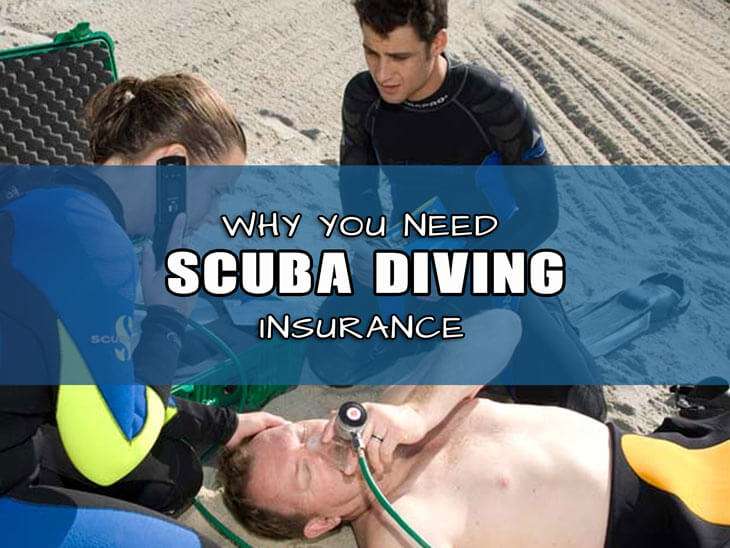 DO I NEED SCUBA DIVING INSURANCE?
I little over two years ago I met a diver that never gave too much thought to why you need scuba diving insurance until he had a real problem and he told me his story.
This scuba diver was a healthy guy. He didn't smoke or really drink a lot and had been diving for many years without incident. During a previous Thailand dive trip, he made three dives a day, the deepest dive during the morning, usually to about 30m. On his fourth day scuba diving, he surfaced from the first morning dive and had just sat down on the boat, when suddenly he went dizzy then lost muscular control in his legs. He was immediately given assistance by a Rescue Diver and provided emergency care and oxygen during the boat ride which helped ease his symptoms so he decided to rest at the hotel. Unfortunately, the next morning, he woke up with tingling and numbness in both legs again and knew something wasn't right.
SPOILER ALERT : TWO & 1/2 DAYS RAN UP $22,514 IN TREATMENTS!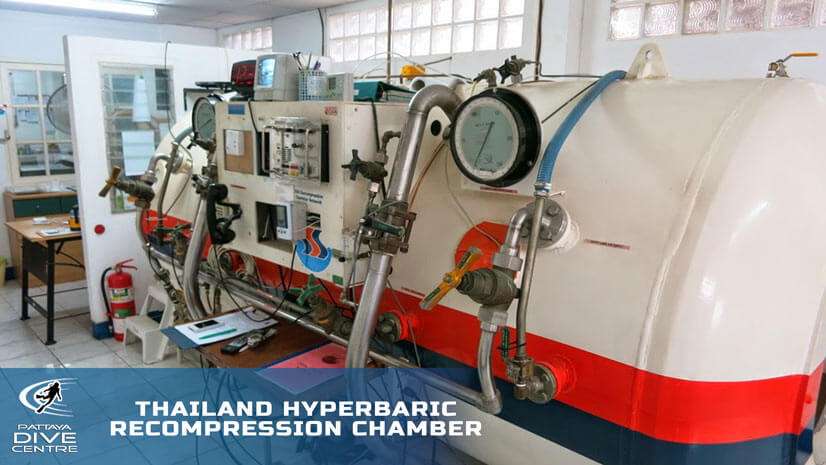 Luckily, there was a recompression chamber not too far from the Thai diving resort spot. Later that day, he found himself in a four-hour chamber treatment, which only improved his symptoms slightly, facing a bill for 150,000 Thai baht ( Approx $3,400 USD). A second, four-hour treatment was required which afterwards gave more improvement, but symptoms remained and the bill this time was risen to 260,000 Thai baht: ( Approx $7,500 USD). The hospital/chamber wanted payment on the spot, by the way. Fortunately, had a roomy credit card.
Doctors decided he should be evacuated to an international hospital for ongoing treatment which involved a medevac flight and an ambulance ride to the tune of more Thai baht (another $8614.13 on the credit card), He entered the emergency room. He was given a 90-minute chamber treatment that day, and another two-hour treatment the next day. (At this point, his payment increased another $3,000.)
Eventually, after all the prompt chamber treatments, he made a full recovery. Eventually, after much hassle and scrutiny , his travel insurance policy, which he paid an extra premium for, reimbursed him the $22,514 in expenses he ran up on his credit card….
But What If He Didn't Have A Credit Card That Day?
What If They Had Decided Not To Pay Out?
Why Pay a Premium Rate Insurance Fee and still have these concerns?
REMIND ME WHY I NEED SCUBA DIVING INSURANCE AGAIN!?
This got me thinking, it's really not worth the risks. For the little amount of money it costs for scuba diving insurance, with the right insurance you have total peace of mind.  We at Pattaya Dive Center found a fantastic international dive insurance we would like to recommend you use. Dive Assure who provide Insurance and assistance programs for divers everywhere all over the world. they offer single day policies, multiday policies or yearly policies.
The have some of the best benifits in Dive Safe Cover and amazing value combinations with cover for scuba equipment included in every plan as well as options to cover travel needs and livaboards also. Dont take out word for it, read for your self, we were amazed.
We are Pattaya Dive Center take diver safety very seriously but it always best to be prepared for the worst case scenario, can you afford to be caught out!?


All programs offer primary coverage. We are dedicated exclusively to diving insurance, and together with Duke Dive Medicine, the world's leaders in diving medicine, you are guaranteed the best coverage and services. Our plans can be tailored to your specific needs to save you money.
EXCLUSIVE DIVE ASSURE SPECIAL OFFER FOR PADI OPEN WATER DIVER STUDENTS @ PATTAYA DIVE CENTER
If you learn to dive in Thailand and choose Pattaya Dive Center for your scuba diving lessons, During your Open water diver PADI Course you will get FREE Recompression Chamber scuba diving insurance coverage. You will also be offered a fantastic deal on a full coverage plan for one year for only $99 USD or other plan upgrades if you so choose. Please check out these great value packages or ask for details.
DIVE SAFE, DIVE ASSURE, DIVE PATTAYA DIVE CENTER