JOIN A DIVING INTERNSHIP! BECOME A PADI PRO DIVER!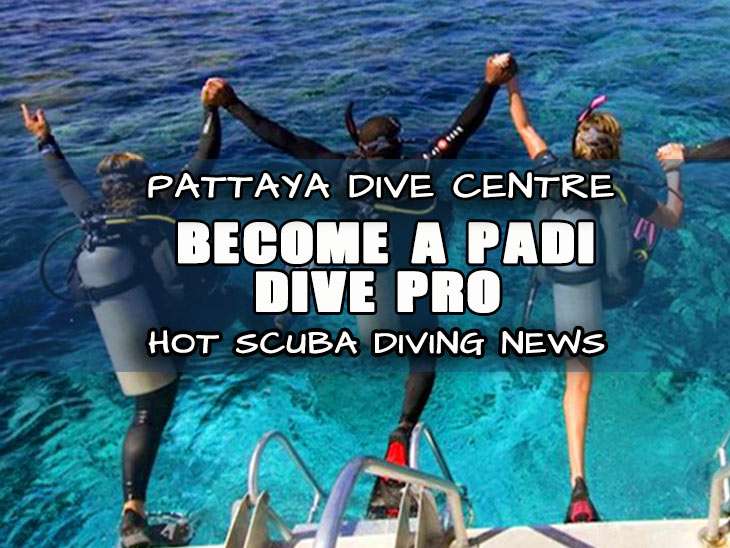 From that very first time breathing underwater, you feel the oceans draw, the excitement. You are pulled towards the adventure of a lifetime, to becoming a PADI Pro!
To begin on your journey towards becoming a PADI Pro, the first professional dive rank is PADI Divemaster! Regardless of where you are now, you can begin following your dream of being a dive professional with a Diving internship program with us which caters for all levels of diver. Or, you want to change your life, but you are not yet a diver? No problem; there is a Zero to Hero internship program just for you too!
Our Scuba diving internships are different. They are lead by our in-house PADI Platinum Award Winning Course Director, who is patient, funny and very hands-on when it comes to his teaching and mentoring not to mention has a 100% Pass rate with us to date. You will interact daily will all levels of our dive team, and personal conduct many of your divemaster training sessions with either a Master Instructor or Course Director. You will also be paired with a mentor, who is an experienced instructor whom you will work one-on-one with while they teach real students! You will get a real life, hands-on experience, tons of feedback, and a great opportunity to refine your Pro dive skills.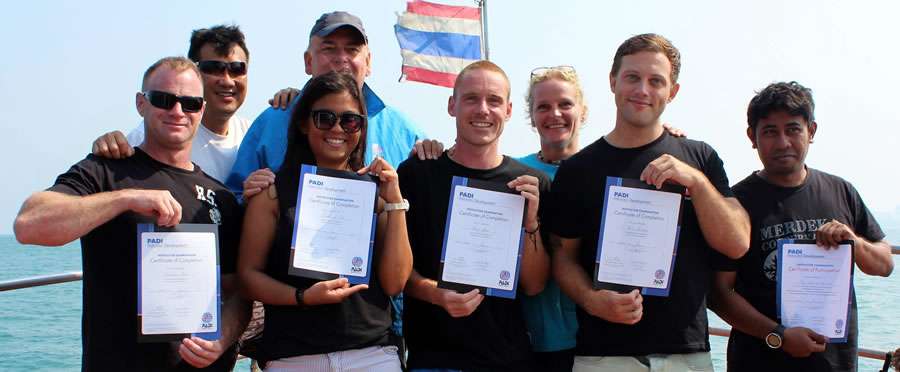 Once you are a PADI Divemaster, it's easy to take the next step, and become a PADI Open Water Scuba Instructor! This is the most sort after dive job: teaching people to blow bubbles underwater! You get to share your love for the ocean, for diving, for adventure, with like-minded people from all over the world. And when your workday is finished, you debrief at the dive bar. What could be better? Your PADI Instructor Development Course is run over 14 days. That's more than the industry standard, to ensure you are well prepared!
Need advice from Our PADI Course Director No Problem, Just Contact Us!