KOH SAK PATTAYA DIVE SITE GUIDE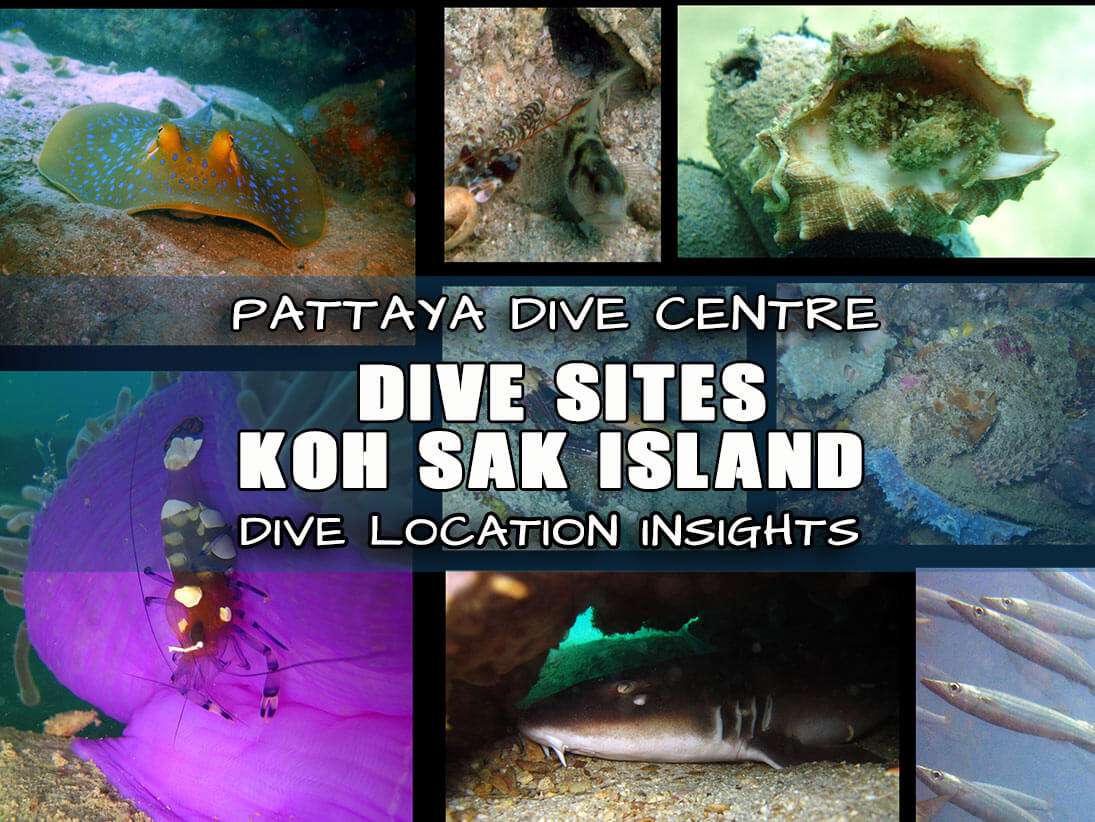 Koh Sak – Deep Reef – Pattaya Thailand – Dive Sites Review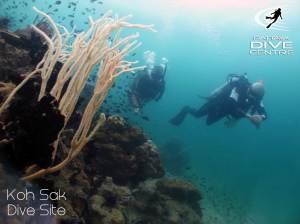 Koh Sak is the second closest island to Pattaya beach, it is a small almost kidney shaped island lying just North of Koh Lan.  The bay of Koh Sak is well protected from the prevailing winds for most of the year and the water is calm and clear. Around the island there are numerous dive sites, most being in the 3–15 meters range on the west point of the bay the reef line slopes away deeper to about 14m and if you know where to look a small detour over the sand takes you onto a deep reef.
The deep reef area is highlighted by many rocks and soft coral combined with a forest of whip corals growing from the rocky areas. The hard corals tend to dominate the shallower water around here so the soft corals are well worth descending to deeper-water for at about 18m especially at the right time of day when they are blooming their full multitude of colours!
---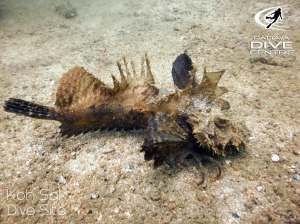 The marine life is fair and varied. Familiar reef inhabitants are nudi branch, moray eel, puffer fish, sea horse, damsels and the occasional Bamboo Shark and giant grouper can be found hiding under the rocks. a large Hawksbill sea turtle can sometimes be found hangin out down here also. Over the sandy areas here you can also find (if your eyes are keen) some demon stinger stone fish which are a strange but interesting edition to diving Pattaya.