KOH CHAN SAMAE SAN DIVE SITE GUIDE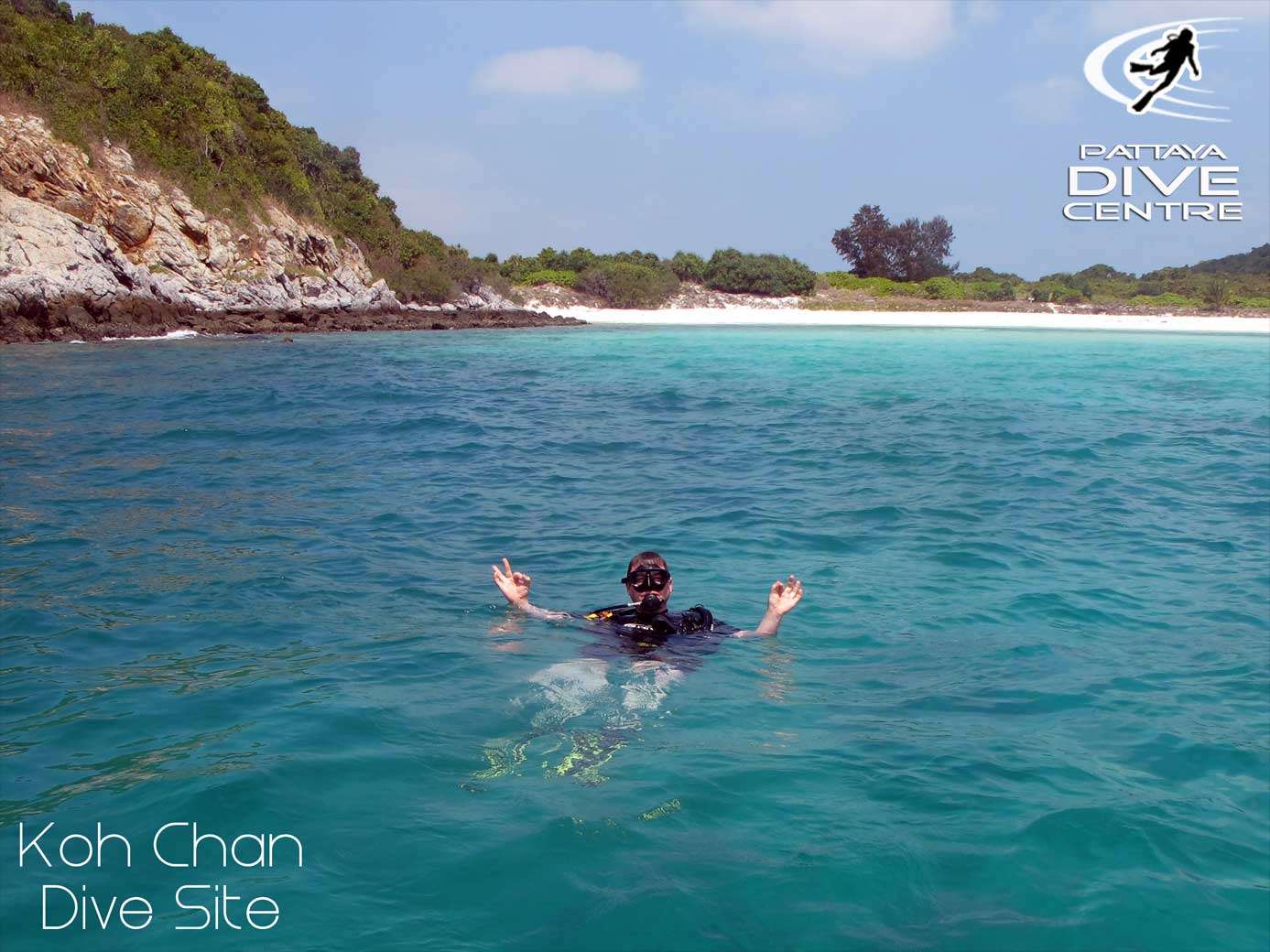 Koh Chan – Samae San Thailand – Dive Sites Review
A small, beautiful island some times off limits to divers as the local Thai Navy hatch and release turtles here. 10km (6n. miles) south of Samae San Pier. The island is the south easternmost island in the Samae San chain.
Inside the bay, you will find the beautiful shallow area perfect for beginner divers and snorkelers to explore with no to little current.  Stings rays hide under the sand all over here and you can see many shallow coral heads laced with soft sponges, fans and baby fish. Visibility ranges between 5m (15 ft) and 15m (50ft).
Currents can some times make diving around the deeper headland difficult to get back to the dive boat, drift can be fun when the boat picks you up on the other side. This island can also be dived on ether side due to winds and currents.The southernmost tip of the island has huge rocks that have fallen from the cliff, where it has eroded over the centuries. If you are anchored here for your lunch break it is well worth a snorkel trip around the shallow waters, it's not uncommon to see small Black Tip reef sharks.
---
---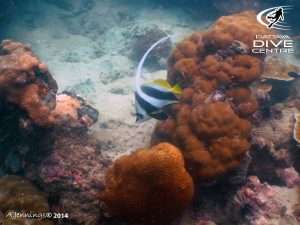 The best dive site here is the headland on the southeast corner of the island on the seaward side. On entering the water follow the coral reef down. Upon reaching the bottom head south toward the headland, it will be shallow to start then rapidly getting deeper, large rocks covered in sea fan, whip coral, hard and soft coral. Many blue-spotted sting Rays, schools of Yellow Tail Fusiliers and lion fish can be seen feeding in the currents as well and many nudibranch and pufferfish.